Wellington Business Fibre, ADSL & VDSL Broadband Internet Services
Your Dynamite IT broadband plan comes with unlimited data, whether its ADSL, VDSL or Business Fibre and with speeds of up to 1,000Mbps.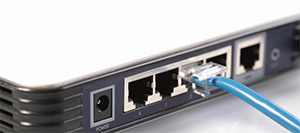 We will assist you with transferring broadband providers, managing the process from start to finish, including organising Chorus on your behalf. Dynamite IT are your local broadband provider that knows the importance of getting the best internet connection possible for your business.
Business Fibre plans are not available in all areas, however is the fastest option for organisations that need the best upload and download speeds possible. As the Fibre network rolls out around the country the availability of this service will increase. If you are unsure if your business is set up for Fibre internet, contact Dynamite IT to find out the best broadband solution for your location.
With Website Design,  IT Support and Phone  add-ons, we can create an internet service package to fit with your business needs and you can rely on a single local point of contact.