Wellington Business Fibre, VDSL & ADSL Broadband Internet Services
Your Dynamite IT broadband plan comes with unlimited data, whether its ADSL, VDSL or Business Fibre internet plans with speeds of up to 1,000Mbps.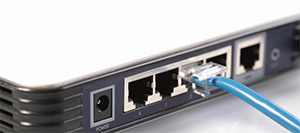 We will assist you from start to finish with transferring broadband providers, managing the installation process (including organising Chorus on your behalf). Dynamite IT are your local Wellington broadband provider that knows the importance of getting the best internet connection possible for your business without the hassle that you could get from the larger internet companies.
With Website Design,  IT Support and Phone  add-ons, we can create an internet service package to fit with your business needs and you can rely on a single local point of contact.
Is high speed fibre available in your area?
Business Fibre plans are not available in all areas, however, is the fastest option for organisations that need the best upload and download speeds possible. As the Fibre network rolls out around the country the availability of this service will increase. If you are in the Wellington CBD, Lower Hutt or Porirua there is a good chance you may already have fibre available to you! The address checker provided by Chorus can help you identify when this service will be available at your business.
If you are unsure if your business is set up for Fibre internet, contact Dynamite IT to find out the best broadband solution for your location.
How fast are Dynamite IT Broadband Plans?
Our broadband plans can provide anywhere from 24Mib per second download with ADSL, up to our fastest fibre package with a download speed of 1,000 Mib per second and huge 500Mib upload.
Our Business Internet Plans