Next Generation VoIP Phones
Dynamite IT can provide VoIP Phone solutions for 1-50 lines often saving 15-50% of your current phone bill.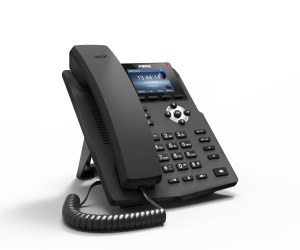 With Broadband, IT Support and Web Design under one local roof, you can rely on a single point of contact for all your IT needs.
Our VoIP phone plans utilise your internet connection which is the latest industry standard for cost-effective telecommunications resulting in high definition, high-quality calls and exceptionally competitive calling rates.
Like to see how much you can save? Either use our calculator below or send us your bill
VoIP Local Calling Areas
We have simplified our Local Calling Areas (LCAs) rather than using the traditional Telecom New Zealand Local Calling Areas, any number with your area code is a local call. This can save you hundreds of dollars when compared to providers that charge National call rates with their VoIP services.
Eg, If you're in Auckland – any 09 number is a local call, Wellington – any 04, Christchurch – the entire South Island, Stewart Island and the Chatham Islands are a local call.
Send us your phone bill
We can tailor a package to suit your specific needs, complete the form below to how much we can save you.